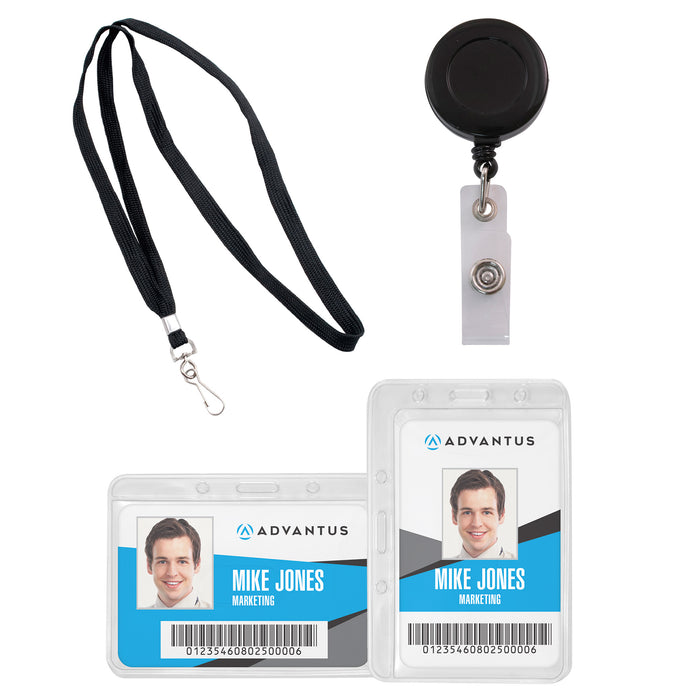 Advantus ID Badge Accessories Value Bundle, 48 pieces
The Advantus ID Badge & Accessories Value Bundle provides you with everything you need to equip and identify your office staff. Badge Holders are perfect for displaying horizontal or vertical name badges and can be used with a Retractable ID Reel or durable woven lanyard with a metal J-hook.

Retractable ID Reels easily connect to any ID card or name badge with a clear badge strap and extend up to 30". The durable woven lanyards include J-hooks which are perfect for keeping ID badges, keys and whistles (not included) in clear view without attaching to clothing.
This bundle includes:

24 Badge Holders (2.875"H x 4.125"W)
12 Retractable ID Reels (3.25"H x .88"W x 1.25"L)
12 black lanyards with J-hooks (36" in length)